Internationally Renowned
Mermaid Artist
Tammy Derwick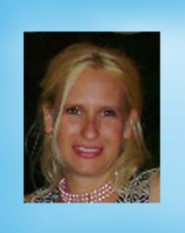 Artist

Tammy Derwick has been called the

"Vargas of Mermaid Art"

http://en.wikipedia.org/wiki/Alberto_Vargas because of her distinctive style and approach in creating mermaid figures. Each mermaid has a unique pose, style

and personality.





Approach

Tammy Derwick captures the alluring nature and sensuality mermaids possess by focusing primarily on the figure, and less on the background. Like many artists, she works from photographs of live models, expressing the graceful confidence, desire, and mystery that envelope all that is feminine.
Experience
Tammy Derwick began her art career working in set design and stage production, and also designing furniture for Levitz Furniture Company in Florida. She later became a creative partner with Fine Line Glass, Inc. creating custom designs for clients. Her experience has also led to graphic design and logos.

Working in pencil has always been her passion. The Mermaid Series are created using varying tones of colored pencil on water color paper. Tammy Derwick offers original works of art, prints, a full line of mermaid products, and also custom originals. She also offers a decisively different option to her clients which allows them to "Mermaid Them-self".

Recent Endeavors

The Largest International Mermaid & Pirate Convention
ALSO CHOSEN AS THE DESIGNER OF THIS YEAR'S POSTER & OFFICIAL EVENT SHIRTS
Click Here To: Pre-Order Now!

Designer of
The Coney Island Mermaid Parade Poster

Custom Original of the "Mermaid" Author Carolyn Turgeon

Contact
Be The Myth Website
Email
Why do you love mermaids?
Mermaids have fascinated us for hundreds of years, they are searched for, written about, and collected.

Why is THAT?

Mermaids represent many things, here are a few!
BE THE MYTH

PLAYFUL

UNTAMED

UNENCUMBERED

UNINHIBITED FREEDOM

UNATTAINABLE

FREE OF REGRETS

GRACEFUL

GLAMOROUS

DESIRED

FASCINATING

ESCAPE

ELUSIVE

MYSTIQUE

MYSTERIOUS

MAGICAL

MAJESTIC

CAPTIVATING

IRRESISTIBLE


TEMPTING

SEDUCTIVE

AFFECTIONATE

ADMIRED

AMUSING

INNER BEAUTY

STRENGTH

WEIGHTLESS

WILD

ALPHA

COURAGEOUS

IMMORTAL

GENTLE

SECRETIVE

TRANSFORMING

Fabled

Fabulous

FREE

Frisky

Fiery

Fickle

Spicy

Sassy

AMBITIOUS

FRIENDLY

INDEPENDENT

LOVE

POWER

PRIDE

STYLE

ENGAGING

CONVINCING
Want to add a few of your own? Send me an email: